Sweet Endings & Beverages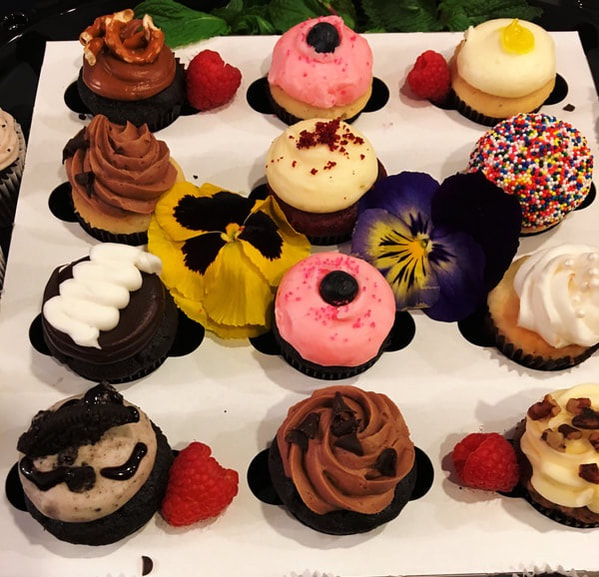 Platters & Baskets
All platters come artfully presented and ready to be displayedMini
(Serves 6-8),
Small
(Serves 10-14),
Medium
(Serves 15-24),
Large
(Serves 25-49)
Assorted Cookie Platter
Our pastry chef's choice.
20.00 mini, 35.00 small, 55.00 medium, 75.00 large

Dessert Bars & Brownies
Our pastry chef's choice.
30.00mini, 45.00small, 65.00medium, 85.00large

Cookies, Bars & Brownies
Beautifully presented assortment of cookies, bars and brownies.
40.00mini, 50.00small, 70.00medium, 90.00large

ARTISAN FRUIT AND CHEESE
Fresh seasonal fruit with artisanal domestic and imported cheeses served with crackers, dried fruit, roasted nuts and chutney.
45.00 mini, 65.00 small, 85.00 medium, 125.00 large
​
ARTISAN FRUIT AND BERRIES
Beautifully presented sliced seasonal fruit garnished with fresh berries.
40.00mini, 50.00small, 70.00medium, 90.00large

Canolli & Berries Platter
Canolli shells filled with vanilla bean whipped ricotta. Garnished with confectioner sugar, chocolate chips and fresh berries.
35.00 mini, 50.00 small, 70.00 medium, 90.00 large

Mini Cupcake Platter
Featuring: Red velvet, vanilla bean and death by chocolate.
30.00mini, 45.00small, 75.00medium, 105.00large

French Macaroon Platter
Assorted macaroons garnished with fresh berries.
35.00 mini, 55.00 small, 65.00 medium, 85.00 large
​
Indviduals
Minimum order of two dozen per item chosen.
Mini Vanilla Cheesecake w/ White Chocolate Shavings and Fresh Berries $32/dz
Fresh Fruit Skewer w/ Chocolate Sauce $24/dz
Milk & Chocolate Chip Cookies Shooter $36/ dz
Georgia Peach and Praline Pecan Bread Pudding Bites w/ Salted
Caramel $30/ dz
Mini Gourmet Cupcakes $36/ dz
Asst. Mini Fresh Fruit Tartlets $36/ dz
Mini Strawberry Shortcake Trifle Shooter $36/dz
French Macaron Cookies $32/dz
Dessert Push-up Pops $38/dz (Red Velvet, Death By Chocolate, Birthday Cake, Salted Caramel)

​Chocolate Dipped Colossal Strawberries $38/dz
Fresh Baked Large Cookies $24/ dz
Mini Chocolate Coated Waffle Cup w/ Vanilla Bean Whipped Cream or Chocolate Mousse & Fresh Berries.
Key Lime Shooter $32/dz
Carrot Cake Shooter $32/dz
Banana pudding Shooter $32/dz
Artisan Doughnuts- $38/dz
Desset Cones $36/Dz- Garnished with fresh berries, micro mint & chocolate shavings. Flavors: Cheesecake, Chocolate Mousse, White Chocolate Mousse or Salted Caramel Mousse.
Cake Pops $36/DZ
---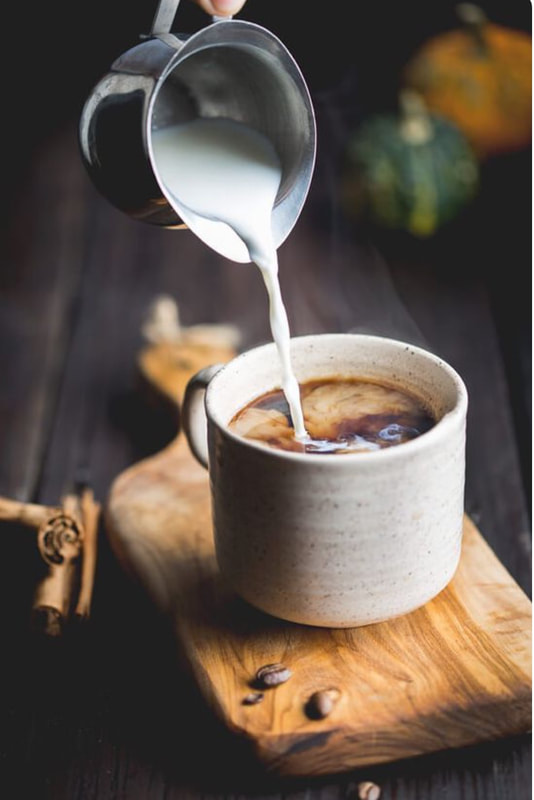 Beverage World
Full-Service

Hydration Station: Featuring choice of three beverages, disposable cups, bamboo straws, napkins, ice and clear beverage dispensers.

H2O: Cucumber-Mint, Strawberry- Basil, Apple-Cinnamon, Charcoal & Honey, Mixed Berry-Lemon, Citrus, Melon, Rosemary-Pommegranate

Fresh Squeezed Lemonade: Strawberry Fields, Blueberry-Kiwi, Watermelon-Basil, Mixed Berry, Pineapple-Coconut, Raspberry-Peach, Lavender- Blueberry, Pink Pomegranate, Watermelon-Habanero

Brewed Iced Tea: Georgia Peach, Guava-Passion Fruit, Mango-Peach, Ginger-Honey, Sweet Thai, Hibiscus-Mint, Peaches & Cream, Blackberry-Mint

---

​Hot Beverage Station:
Regular coffee & decaf coffee service. Creamers, sweeteners & sugar substitutes. Assorted individual tea & lemon wedges.
Beverage Station Includes:
Coffee urns, disposable coffee cups, and stirrers. Black Tablecloth & Medium Floral Centerpiece.

Delivery Only

COFFEE SERVICE
Regular or Decaffeinated
Includes: Assorted Cream, Sweeteners, Cups and Stirrers
Small Box (10-12 Servings) $19.50 each


TEA SERVICE
Assorted Tea Bags, Cream, Assorted Sweeteners, Lemon Wedges
Small Box (8-10 Servings) $19.50 each

HOUSE MADE HOT CHOCOLATE
Marshmallows, Whipped Cream, Chocolate Chips and Salted Caramel
Small Box (8-10 Servings) $22.50 each


BOTTLED JUICES - $2.00ea (Orange, Grapefruit, Cranberry, Apple)
BOTTLED WATER - $1.50ea
BOTTLED ICED TEA - $2.25ea
BOTTLED LEMONADE- $3.00
ASSORTED SODA Cans - $1.00ea (Coke, Diet Coke, Sprite)
SEASONAL SPA WATERS - 1 gallon/ $8.00ea (Autumn: Cucumber Lavender)
Ordering and Cancellation Policy
​If you need to increase, decrease, or cancel your order, please follow these guidelines:
Decreases
in orders require
72
hours notice.
Additions
in orders require
72
hours notice.
Cancellations
of orders:
Orders cancelled with
8 days +
notice will incur a fee of 25% of the total of the order. Orders cancelled within
4-7
days notice will have a 50% charge of the total order amount, and orders cancelled within
72 hours
or less notice will be charged the full amount of the catered event. All refunds are at the discretion of Edible Passport.
PAYMENT
Payment may be made by American Express, Visa, Master Card or Discover. We will accept payment by cash with a credit card guarantee. Corporate customers who order on a regular basis may inquire about setting up billing with NET 30 terms.
OFFICE HOURS
Monday to Friday: 9:00 am - 5:00 pm Saturday: By appointment only Sunday: Closed
CATERING HOURS
24 Hours a day, 7 days a week
All prices and menus are subject to change without notice.